Combine unsecured debts of $5K or more into one!
Pay-In-One will get you back on track
Make life better – for a FREE debt assessment, apply today!
Pay-In-One*
The smart way to combine, manage and repay your debts!
Pay-In-One has helped people just like you to:
Combine debts into one affordable repayment
Stop interest and penalty fees
Protect your credit score
Avoid bankruptcy
All with NO upfront costs, fees or charges.
*To be eligible – need to work and earn $700+/week
How does it work?
We work with you and your creditors to develop an affordable payment plan for all your outstanding debts. We deal with Australia's banks, finance companies and major creditors every single day to negotiate affordable solutions for clients who want to repay their debts. To see if Pay-In-One is right for you – apply today.
What debts can be included?
Personal loans, payday loans, credit card or store card debts, old phone and utility bills, and even debts to friends and family are commonly included in a Pay-In-One program. If you have secured debts like a car or a home loan, we'll discuss whether it is best to include these or continue paying them directly. Either way, all debts you have will be factored into your budget, so your Pay-In-One payment is affordable for you.
What does it cost?
You will not be charged anything upfront or outside your Pay-In-One program because our fees and charges are deducted from your one regular payment. So rest assured – from your very first payment, the funds will go towards all your debts, which include our professional fees for setting up and managing your Pay-In-One program.
Will this affect my credit rating?
Pay-In-One is NOT a Part IX Debt Agreement and does NOT fall under the Bankruptcy Act, so you will not have a bankruptcy listed on your credit report. If you enter a Pay-In-One program, most creditors will list this under a financial hardship arrangement – so provided you continue to meet your repayments, you will protect your credit file from further negative listings.
Stop juggling multiple debts and Pay-In-One!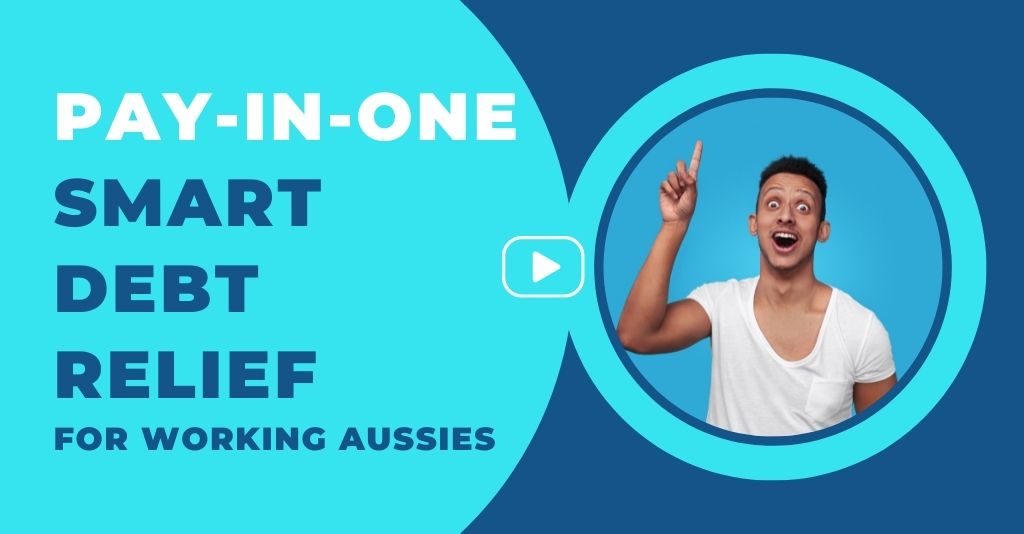 Pay-In-One is a registered business name and product of Safe Debt Management Pty Ltd. Terms and conditions apply.